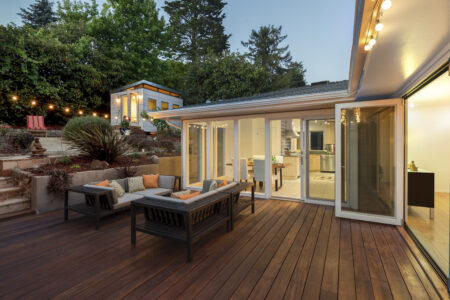 If you're yearning to spend more time outdoors, a new deck or porch can give you a place to relax and take in the scenery around your home. It can also be a wise financial investment.
Increase the Amount of Usable Space
Your immediate family will be able to enjoy sharing meals on a deck or porch in the warmer months. Dining with loved ones in the fresh air can be just what you need to unwind and reconnect at the end of a long day.
If your house isn't spacious enough to host large gatherings, a deck or porch can give you more room for entertaining. You'll be able to host parties and barbecues without limiting the guest list due to space constraints.
Boost Your Home's Value
When considering home improvements, it's important to think about how they can impact your house's resale value. Decks and porches are in high demand, especially in places such as Pennsylvania, which has pleasant weather for a good portion of the year.
Potential buyers who enjoy spending time outside will probably prefer a house with a deck or porch over a property that doesn't have either. For some people, a deck or porch will be a requirement. An attractive and inviting outdoor space can make your home stand out and increase its value.
Get a Quote for a Deck or Porch
A deck is an ideal place to relax in the sun and soak in the fresh air. If you'd prefer a covered and enclosed space where you won't have to worry about harsh sunlight, rain, and insects, a porch may be a better option.
The team at LaBrusciano Roofing & Exteriors can work with you to design a deck or porch that will make your house more functional and attractive and increase its value. Contact us today to learn more or to get an estimate.