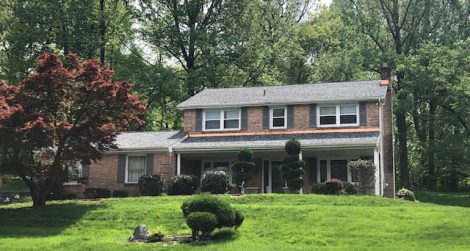 At LaBrusciano Roofing & Exteriors, we offer residential roofing and commercial roofing services. Our roofing specialists have experience with roof repair, roof installation, and commercial roof coatings. We work hard to make your property a safer place. A new roof can also increase the value of your property!
Learn more about our residential and commercial roofing solutions below, and be sure to give us a call to request a free estimate today!
When you need a residential roofing contractor to assess your roof and determine if a small repair or replacement is necessary, turn to the professionals at LaBrusciano Roofing & Exteriors. Whether you have missing shingles or a leak, we'll come to evaluate your roof and make the necessary repairs or replacements you need. View our CertainTeed Shingle options here. If you're looking to add cedar shakes, slate or asphalt/fiberglass shingles to your home, trust the professionals at LaBrusciano Roofing & Exteriors to get the job done!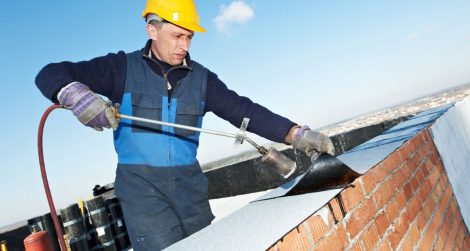 To fortify your roof from the elements, we offer commercial roof coatings in addition to our installation and repair services. We know how important it is to have a strong and reliable roof over your head, so we offer roof coatings that will outperform other solutions on the market. We offer roofing materials such as standing seam metal roofing, modified bitumen, EPDM, TPO and self-adhered modified bitumen flintlastic systems that are ideal for your commercial building.
Decrease Cleanup and Increase Production
Experience the efficiency and cleanliness of the Equipter RB4000 when you enlist LaBrusciano Roofing & Exteriors for your upcoming job. Not all roofers in King of Prussia, PA use this advanced roofing trailer, but we do! This impressive dump trailer can rise up directly to the roof of a home or commercial property, making for a much cleaner, safer, and more efficient jobsite. Put simply, we can dump roofing debris directly into this trailer, not on your landscape. This innovative dump trailer helps us stand apart from the other roofers in the area, as we're able to complete jobs faster and in a more organized manner.
Since we use the Equipter RB4000, you won't have shingles or other roofing materials spread out all over your lawn, which creates a messy jobsite and a hazard for you and your family. Some of the features of this self-propelled machine include a 12-foot lift, 4-foot roll-back, and hydraulic dump. All of them combine to keep your landscaping and property cleaner!
Reliable Roofing Service
At LaBrusciano Roofing we are able to help you with your roofing problems no matter how big, small, or unique the project. Our team of expert contractors is capable of fixing all types of roofs – see the list of roofing materials we work with and are capable of repairing and replacing below:
Roofing Materials
Asphalt/Fiberglass Shingles

Dimensional Shingles

3-Tab Shingles

Slate Shingles

Cedar Shakes

Standing Seam Metal Roofing

Modified Bitumen

Self-Adhered Modified Bitumen Flintlastic Systems

TPO

EPDM
At LaBrusciano Roofing & Exteriors, we provide our customers with outstanding services as well as competitive pricing. Have a question on the differences between dimensional shingles vs. 3-tab shingles? Our team of highly trained professionals is here to answer all of your questions! We serve homeowners and business owners alike throughout Montgomery, Chester, and some areas of Delaware county with the most reliable services in roof repair, installation, repair, and installation.