6 Window Replacement Styles to Consider
Filed under: Windows
Comments: Comments Off on 6 Window Replacement Styles to Consider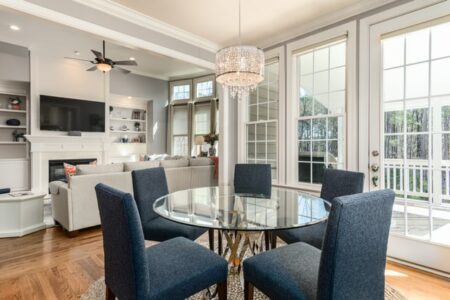 If your windows are damaged or drafty and you're thinking about replacing them, you don't necessarily have to install new windows in the same style as your current ones. Here are 6 window replacement styles to consider.
Popular Window Styles
If you would like to have the option to open windows from both the top and the bottom, you can go with double-hung windows, which are also known as sash windows. They can provide your home with plenty of ventilation on warm days, and they're simple to clean.
Casement windows, which are sometimes called crank windows, have a hinge on one side. A casement window will open outward when you turn a handle. This is an excellent option if you want more ventilation and natural light in your home.
Awning windows can also be a good choice if you want to let more fresh air into your house. Awning windows have a hinge at the top, and they open out to let air in. Two or more awning windows can be installed together, which can give you plenty of design options.
Sliding or gliding windows are opened by moving a pane from side to side. This is a good choice for a wide space. Sliding windows are also easy to maintain.
If you want windows that will let you enjoy the view, but being able to open and close them isn't a priority, you can choose picture windows, or stationary windows. They will let sunlight fill your home during the day and let you enjoy the outdoor scenery. Picture windows are also a breeze to clean.
Bow windows, or bay windows, are made up of three or more sections. They are installed at the end of a room and extend outward. That creates additional space in the room that can be used for seating or for another purpose. Bow or bay windows can also let in natural light from several different angles.
Learn More about Replacement Windows
Now that you've learned about these 6 window replacement styles to consider, you can feel confident in selecting which would work best in your space. The team at LaBrusciano Roofing & Exteriors can help you select the right windows. Contact us at (610)624-8850 to learn more or to get a quote.