What Are Architectural Shingles?
Filed under: Roof Replacement
Comments: Comments Off on What Are Architectural Shingles?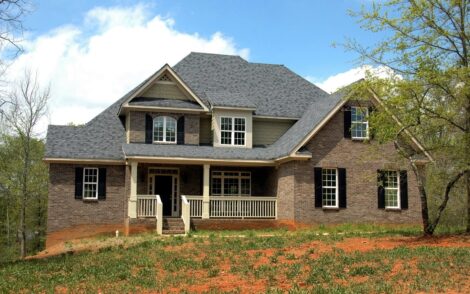 If you're thinking about replacing your roof, you may be trying to decide between the many types of materials that are available. Architectural shingles offer durability, plus a range of designs that can mimic the look of other popular materials.
What Makes Architectural Shingles Different?
Architectural shingles are some of the highest-quality roofing materials available. They're made with heavy fiberglass, mineral granules coated in ceramic, and water-resistant asphalt. You may also hear them referred to as "laminated" or "dimensional" shingles.
Architectural shingles are durable enough to stand up to storms with fierce winds. They can also withstand exposure to the sun's ultraviolet rays and resist the growth of algae and mold.
Why Should You Choose Architectural Shingles Instead of Another Material?
If you're considering replacing your roof with cedar or slate, architectural shingles may be a better option. Architectural shingles can be manufactured to closely resemble those materials. They even have colors, textures, and slots arranged randomly to make them look like authentic cedar or slate.
Architectural shingles offer clear benefits compared to other materials. If you have architectural shingles installed on your Pennsylvania home, you won't have to worry about them catching fire the way cedar can. You won't have to worry about the extra weight and the need for additional support associated with real slate shingles.
Although architectural shingles might cost more than 3-tab shingles, architectural shingles can last longer. Factors such as the weather in your area and how well you maintain the roof can influence how long it will last.
The attractive appearance of architectural shingles can improve your home's curb appeal. That can translate to a higher price if you decide to sell your house in the future.
Get a Quote for Roof Replacement with Architectural Shingles
If you're interested in having architectural shingles installed on your house, or if you have questions about how they compare to other roofing materials, contact LaBrusciano Roofing & Exteriors. A member of our team can provide the information you need. We can also come to your home, inspect your roof, and give you an estimate for roof replacement. Call us today at (610)624-8850.