LaBrusciano: Your Exterior Contracting Experts for Siding, Roofing, Skylights & More
Filed under: Deck/Porch, Gutters, Residential Roofing, Roof Repair, Roof Replacement, Siding, Skylights
Comments: Comments Off on LaBrusciano: Your Exterior Contracting Experts for Siding, Roofing, Skylights & More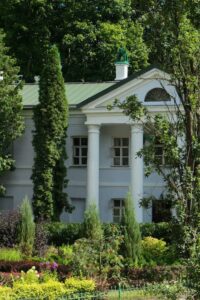 Before you make any changes to your home's exterior, you should do some research so you can choose the right company. Whether you want to replace your siding or roofing, install skylights, or make another sort of upgrade, the exterior contracting experts at LaBrusciano Roofing & Exteriors can help.
How Our Team Can Improve Your Home's Appearance and Save You Money
Siding that's been damaged by years of exposure to changing temperatures and moisture can detract from your property's curb appeal and make your utility bills unmanageable. We can install new vinyl or fiber cement siding that will dramatically improve your house's appearance and reduce your heating and cooling costs. Both materials are durable and capable of standing up to extreme weather conditions, insects, and other hazards.
LaBrusciano installs roofs made with asphalt, cedar, metal, and slate. We can even install skylights so you can take advantage of natural lighting.
If you have us replace your roof, you can be confident that we'll do the job right and that you won't have to worry about leaks or other problems cropping up in the future. Our roofers are CertainTeed Master Shingle Applicators. That means they've received intensive training and met high standards.
LaBrusciano Roofing & Exteriors offers a host of other services. We can replace your windows with ones that are more energy efficient so you can keep your living space at a comfortable temperature and save money each month. We can also replace your gutters or install gutter guards to keep debris out and reduce the amount of time and money you spend on cleaning. If you want to have more usable space and boost your home's value, we can build a new deck or porch so you and your loved ones will be able to spend quality time together and enjoy the benefits of being outside.
Get a Quote for Your Exterior Contracting Project
When it comes to something as important as home improvements, you want to be sure that you're hiring a company that will deliver top-notch results. LaBrusciano Roofing & Exteriors has served Pennsylvania homeowners since 2009. We only use quality materials and hold ourselves to high standards. Call us today at (610)624-8850 to get an estimate.