Do I Need a Permit for Roof Replacement?
Filed under: Roof Replacement
Comments: Comments Off on Do I Need a Permit for Roof Replacement?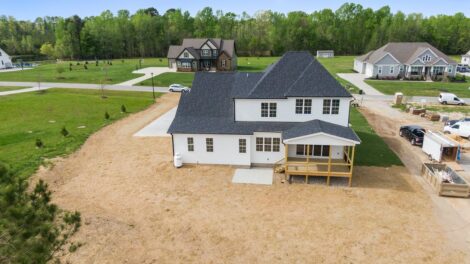 If your roof is leaking or it's reached the end of its lifespan, replacing it can protect the interior of your house and your belongings from damage and keep your utility bills manageable. You will need a permit for roof replacement since it's a major structural project.
Why a Permit Is Required for Roof Replacement
When it comes to large-scale projects, local governments require homeowners or contractors to obtain permits. Specific rules vary from one locality to another, which is why it's important for you or your contractor to find out what's required where you live and make sure that you comply.
Obtaining a permit might seem like an unnecessary hassle, but there are important reasons why a permit is required. The work will have to be inspected to make sure that it meets local building codes. If it doesn't, an inspector will require repairs. That type of oversight is meant to identify substandard work and protect homeowners from property damage, injuries, and financial losses.
Having a permit for roof replacement will also be important if you decide to sell your house in the future. A potential buyer will want to know that any work that was done on your home was done legally and meets building codes. If you don't obtain a permit as required, that can delay the sale of your home or cause the deal to fall through altogether. If you have work done without a permit or don't disclose it, but the buyer finds out later, they can choose to sue.
LaBrusciano Roofing & Exteriors Will Take Care of a Permit for You
Having your roof replaced can be a stressful process. At LaBrusciano Roofing & Exteriors, we handle roof replacements on a regular basis. We also pull permits so our customers have one less thing to worry about. If you need a permit for a roof replacement, we'll make sure that we have the correct permit before we begin working on your home.
Get a Quote for Roof Replacement
Since 2009, Pennsylvania homeowners have trusted LaBrusciano Roofing & Exteriors to handle roof repairs and replacement. If you're concerned about the condition of your roof, contact us today at (610)624-8850 to schedule an inspection.