Why Stucco Might Be the Best Choice for Your PA Home
Filed under: Stucco
Comments: Comments Off on Why Stucco Might Be the Best Choice for Your PA Home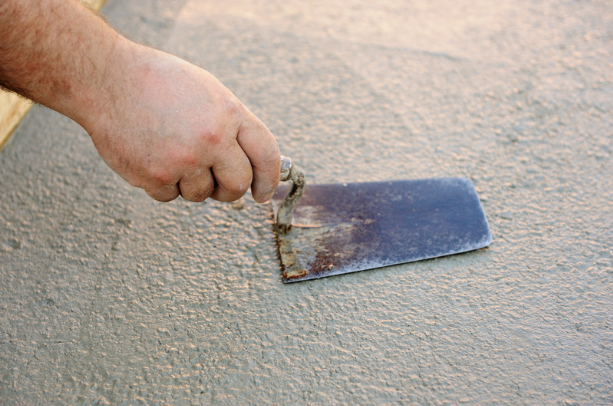 If you're having a new home constructed, or if you want to change the exterior of your existing house, you might want to consider stucco siding. Stucco is a durable and versatile material that can work with virtually any architectural style. LaBrusciano Roofing & Exteriors has the top stucco installers in the state of Pennsylvania.
Reasons to Choose Stucco
For centuries, people have used stucco to cover houses and other types of buildings. Stucco is tough enough to stand up to harsh weather conditions. It's also a breathable material, which means that buildings with stucco exteriors don't experience the kinds of moisture problems that frequently arise in buildings covered with other materials. If you have stucco installed on your home's exterior, you won't have to worry about some of the other threats that homeowners often face, such as fire and insect damage.
When stucco is installed, it can be customized with an endless array of unique designs. Pigments can be added to stucco during the installation process so the house's exterior won't have to be painted, although you'll be able to paint the stucco if you want to change your home's color in the future.
Why You Should Trust the Stucco Installers at LaBrusciano
Stucco installation must be done carefully. If a mistake is made during the installation process, the results can be disastrous. You can find yourself dealing with water damage, cracks, and other structural defects. Depending on the extent of the problem, it might be possible to address the issue with simple repairs, or a much more extensive remediation process might be required.
You can avoid all that by having the team at LaBrusciano Roofing & Exteriors install stucco on your house. We have the training and experience necessary to do the job right. We use high-quality materials, follow best practices, and meticulously work through each stage of the process to prevent future problems.
We're committed to providing excellent results and superior customer service. If you're thinking about stucco installation for your Pennsylvania home, contact us today at (610) 624-8850 to learn more about the benefits of this durable material and to get a detailed written estimate.