3 Questions to Ask Your Roofing Contractor
Filed under: Blog
Comments: Comments Off on 3 Questions to Ask Your Roofing Contractor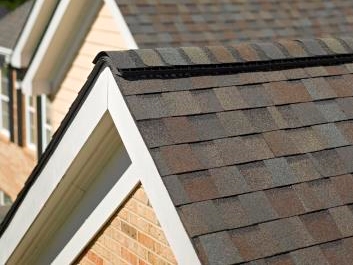 Choosing a roofing contractor can seem daunting, as a roof replacement is often a major investment. Homeowners want to be sure they're not only getting a fair quote, but also a team that's going to do exceptional work and promptly address any issues that may arise.
To find a great crew, we recommend discussing the following three important questions with any potential roofing contractors during the estimate or consultation phase of the process, to gauge how good a fit they are for your project.
Important Questions to Ask Your Roofer
A skilled roofing contractor company won't have any issue answering these questions and will likely even be enthused at the opportunity to share some knowledge.
What materials do you use?

You'll want to be sure that your roofer uses only top quality roofing materials that have a high industry rating and are going to thoroughly protect your home against the elements. With over 30 years in the roofing industry, our experts know roofing systems inside and out and we've discovered the best performing products from industry-leading brands like CertainTeed.
Are your contractors trained by the manufacturer?

When you're opting to go for a high-end roofing material, you want to ensure that it is installed properly. Roofing systems must be installed correctly in order to function properly and the best way to ensure that is to have contractors who have been trained by the manufacturer. Our team is comprised of CertainTeed Master Shingle Applicators who have been certified by CertainTeed as experts in the materials and installation process.
How will you protect my home and family during installation?

Safety should be an absolute priority for any roofing company. You should feel confident that your roofers are going to take proper precautions to keep the site free and clear of risks and hazards. We guarantee a clean worksite following the installation and that you will not find debris in your yard after we're gone. We take the time to prepare the site so that your home, driveway and lawn are protected from damage.
Have More Questions? Contact LaBrusciano Roofing & Exteriors
We understand that these three questions might just be the start of the questions you have for us. We're happy to answer any questions you may have about your specific repair or replacement. Don't hesitate to reach out via phone or email or request an appointment with our estimate team.