5 Things to Know Before Your Roof Replacement
Filed under: Roof Replacement
Comments: Comments Off on 5 Things to Know Before Your Roof Replacement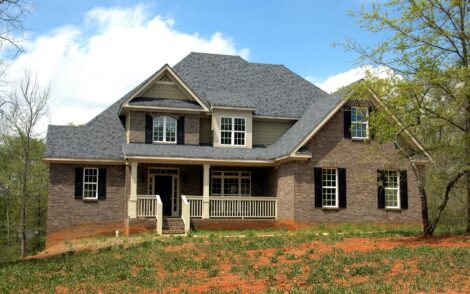 Having your roof replaced is a significant (and expensive) home improvement project. Here are 5 things to know before your roof replacement so you can make wise decisions.
Hire Professionals
There are many home improvement projects you can do yourself, but roofing isn't one of them. Unless you have extensive training and experience and the right tools, replacing your own roof is a bad idea. You can make a mistake that will compromise the roof, overlook significant damage, or fall and get seriously injured. Let a professional roofing company handle the project, to avoid mishaps from the start.
Select a Material Carefully
You can choose from several roofing materials, including asphalt, slate, cedar, and metal. Materials differ in terms of how long they last and how much they cost. Discuss your options with a contractor so you can make an informed decision.
Don't Choose a Company Based on Price Alone
Be careful when selecting a roofing company. Choose a contractor with a solid reputation and a strong track record, even if that business will charge you more than others.
Request quotes from at least three companies and compare them carefully to make sure that each estimate includes all of the same products and services. Ask for references from past customers and contact them to inquire about their experiences.
Be Prepared for Possible Roof Damage
When workers remove the current layer of shingles, they may find rotted wood or some other type of damage. It's important to have those types of issues addressed before a new roof is installed. If new shingles are simply put on top, you may experience serious leaks or other issues in the future.
Review the Contract and Other Documents
Before any work begins, the contractor will provide you with a written contract that outlines the details of the job. Read it carefully and make sure that it covers everything that you agreed on.
More likely than not, you'll need to get a permit for roof replacement. Don't skip that step, because if you don't get a permit, you may have to pay a fine, and you may have trouble selling your house in the future. Thankfully, one of the many reasons to work with LaBrusciano is that we will take care of getting the permit for you!
Get a Quote for Roof Replacement
Now that you understand 5 things you need to know before your roof replacement, you can start contacting local roofers. LaBrusciano Roofing & Exteriors has been serving Pennsylvania customers since 2009. Call (610)624-8850 to get an estimate.