What Is the Best Time of Year for Roof Replacement?
Filed under: Roof Replacement
Comments: Comments Off on What Is the Best Time of Year for Roof Replacement?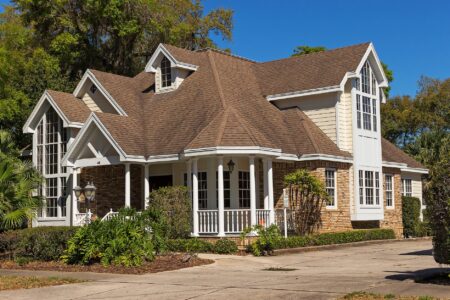 Sometimes a roof is leaking and needs to be replaced right away, but in many cases, a roof replacement doesn't have to be completed immediately. A roof can be replaced in any season, but fall is generally considered the best time of year for roof replacement.
Fall Has Favorable Weather Conditions
During the fall, the weather is generally mild. It's not too hot and not too cold, and humidity is usually not as high as it is during the summer. Those conditions make working on a roof more comfortable for installers.
To adhere properly, roofing shingles need to be installed while the temperature and humidity are within specific ranges. Fall offers suitable weather conditions.
Storms sometimes happen in the fall, but snow is less likely than it is during the winter. That means it's unlikely that your project will experience a significant delay due to weather.
It's Possible to Replace a Roof in Any Season
Although fall is considered the best time of year for roof replacement, installers can replace a roof at any time of the year. Generally, spring, summer, and fall are all the best times to replace a roof. They may face challenges due to extreme heat or cold, snow, and rain during some seasons, however, which means your project may be delayed.
Schedule Your Roof Replacement as Soon as Possible
Roofing companies' schedules tend to fill up fast, especially during seasons with favorable weather. If poor weather forces roofers to postpone work on some projects, other jobs will have to get pushed back as well. If your roof needs to be replaced, you should contact a roofing company and schedule installation as far in advance as possible.
Get a Quote for Roof Replacement
Since 2009, LaBrusciano Roofing & Exteriors has been serving homeowners and business owners across Pennsylvania. We are committed to maintaining high standards and providing excellent service.
A member of our team can come to your home, inspect your roof, and tell you if it can be repaired or if it has to be replaced. If you need a new roof, we can work with you to select a time that works for you. Call us today at (610) 624-8850 to schedule a roof inspection and to get an estimate!