Choosing a Window Replacement Contractor
Filed under: Residential Roofing
Comments: Comments Off on Choosing a Window Replacement Contractor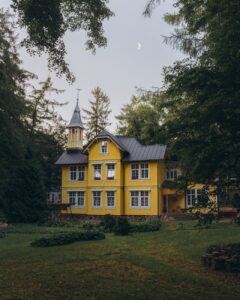 The windows are some of the most important features in your home. They protect it from rain, snow, and extreme temperatures and help keep the interior at a comfortable temperature. That has a direct impact on the amount you pay in monthly utility bills. The windows also affect your home's curb appeal. If your home needs new windows, choosing a window replacement contractor you can trust is critical.
Find a Reliable Local Company
Look for a business that has been serving customers in your area for several years. Don't go with a company that has a representative knock on your door after a storm. Those businesses often travel from one state or town to another and perform work that isn't up to par. It can be difficult or impossible to track them down if repairs are needed later on. You're much better off going with a business that is well established in your area.
Ask for Recommendations from People You Trust
If you have any family or friends who had their windows replaced in the past few years, ask which contractor they worked with. Inquire about the company's responsiveness and level of professionalism and whether workers cleaned up the property and met deadlines. If someone you know had windows installed a year or more ago, ask how they have fared over time. That can give you a sense of the quality of the company's products and installation work.
Interview Contractors, Get Quotes, and Ask for References
Have representatives from a few companies come to your home so you can discuss the project. That will allow you to get a detailed estimate and learn more about the business. Ask questions about their practices and past projects. Request references from recent customers and contact them to get information about their experiences.
Don't Base Your Decision on Price Alone
Replacing windows can be expensive, but you shouldn't let price be the determining factor when choosing a window replacement contractor. You want a company that will do the job right, stand by its work, and address any problems that might come up.
LaBrusciano Roofing & Exteriors has been serving Pennsylvania homeowners since 2009. We have earned a reputation for providing quality service that meets or exceeds our customers' expectations. Call us today at (610)624-8850 to learn more about our company and to get an estimate for window replacement.