How to Find the Best Roofing Company in Montgomery County PA
Filed under: Roof Replacement
Comments: Comments Off on How to Find the Best Roofing Company in Montgomery County PA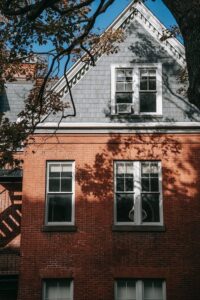 If your roof needs to be replaced, you might feel overwhelmed by the number of roofing companies in Montgomery County PA. It can be hard to figure out which to trust with such an important project. Here are some things to consider when looking for the right roofing contractor.
Hire a Company That's Committed to Quality
Roofing companies don't always use quality materials or meet high standards when it comes to installation. Sometimes they use shingles that quickly get damaged or worn out or rush through the installation process. That can leave your home exposed to the elements and susceptible to future damage.
LaBrusciano Roofing & Exteriors uses shingles made by CertainTeed, an industry leader long recognized for the quality and durability of its products. We have a team of CertainTeed Master Shingle Applicators who were trained by CertainTeed and who meet rigorous standards. If you hire us, you can be confident that you'll get a new roof that's made with durable materials and installed properly.
Don't Focus Too Much on Price
Replacing your roof is an expensive project. You might be tempted to choose the company that gives you the lowest quote, but that decision could come back to haunt you. You might wind up spending more money in the long run and dealing with a lot of unnecessary stress.
Some roofing companies in Montgomery County PA use shoddy materials or cut corners in the installation process. That can lead to other issues, such as leaks and damage to supporting structures and the home's interior. Fixing those sorts of problems can be expensive and stressful. You'll be better off paying more up front to get durable roofing shingles and have them installed correctly.
Hire a Local Company You Can Trust
Home improvement companies come and go. Look for a well-established local business. LaBrusciano Roofing & Exteriors has been serving homeowners across Pennsylvania since 2009. Our commitment to quality and professionalism has earned us the trust and respect of our community.
Get an Estimate for a New Roof
Before you choose a roofing company, you should request estimates from a handful of contractors and compare them. LaBrusciano Roofing & Exteriors will provide you with a written estimate that includes both materials and labor. Contact us today at (610)624-8850.