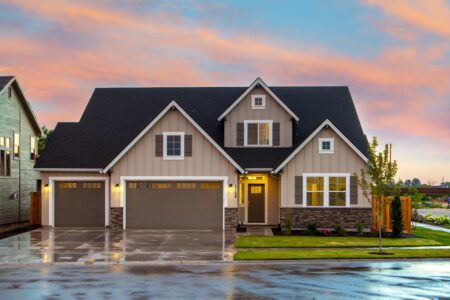 If your roof is damaged or nearing the end of its lifespan, you might be thinking about replacing it. With a new roof, you won't have to worry about leaks and structural damage. That can give you peace of mind while you live in the house.
Replacing the roof can also provide financial benefits, both now and in the future. You might be wondering how does a new roof impact home value. The answer depends on several factors.
Cost and ROI Can Vary
The price of a new roof will depend on the material you choose, the size of your house, its design, and costs for materials and labor in your area. Asphalt roofs are generally the most cost-effective option, while other materials cost more.
Replacing the roof will generally raise a house's value, but it's difficult to pinpoint the exact impact it will make on your home's value. However, if your roof is older or not in great shape, you can likely expect the following results when you put it on the market:
Fewer offers as homeowners may be hesitant to invest in a home with an older roof
Delayed closing date as potential buyers may use the roof as an opportunity to go back and forth on negotiations or even request repairs before the contract is signed
Lower offers as homeowners might anticipate the cost of replacing the roof in the next few years
Get an Estimate for a New Roof
Replacing a damaged or worn-out roof is a good investment. When you're selecting a roofing material, you'll have to consider how long it will last and weigh the initial cost against the potential increase in your home's value.
LaBrusciano Roofing & Exteriors can install a new asphalt, cedar, metal, or slate roof on your Pennsylvania home. Our installers are CertainTeed Master Shingle Applicators which means they are trained at the highest standard of excellence. A member of our team can explain the pros and cons of each material and the best options for your needs. Call us today at (610) 624-8850 to learn more and to request an estimate.