How to Save $$$ on Your Exterior Projects
Filed under: Roof Repair
Comments: Comments Off on How to Save $$$ on Your Exterior Projects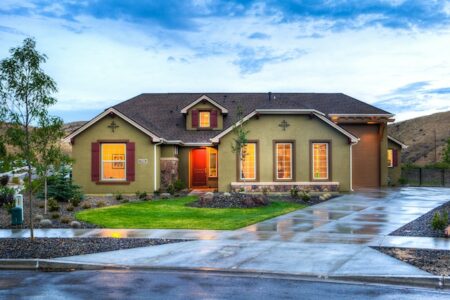 Home maintenance and repairs can be expensive. It's natural to want to save money, but cutting corners can wind up costing you more in the long run. Here are some tips on how to save money on your exterior projects.
Don't Attempt to DIY
This is one of the most common (and most costly) mistakes that homeowners make. Repairing a roof, replacing siding, and other exterior projects aren't as simple as online videos might make them appear to be. A small mistake can lead to water leakage, which can damage supporting structures and your home's interior.
If you attempt an exterior project yourself and something goes wrong, you'll have to hire a contractor to fix the original problem, plus the additional damage that occurred because of your DIY repairs. Save yourself time, money, and frustration by hiring a professional the first time around, no matter the size of the project.
Take Advantage of Our Coupons
LaBrusciano Roofing & Exteriors offers coupons that can make the cost of roofing, siding, and windows more affordable. Restrictions may apply. Contact us if you have any questions.
Invest in Quality Products
Another common mistake that homeowners make is choosing cheap products instead of investing in ones that are made to last. Skimping on quality to save money can come back to haunt you. Low-quality products can quickly wear out or get damaged and then have to be replaced. You'll be better off paying more for quality roofing, siding, or windows.
Look for Great Financing Terms
At LaBrusciano Roofing & Exteriors, we understand that repairing or replacing a roof and installing new siding and windows are expensive projects. We also know that a sudden storm can cause problems that homeowners aren't prepared for financially.
You shouldn't put off necessary repairs because of concerns about cost. LaBrusciano Roofing & Exteriors offers financing, with two years interest free.
Get an Estimate for Exterior Repairs
Roofing, siding, and windows are vital features that protect your house from damage, but repairing or replacing them can put a strain on your budget. LaBrusciano Roofing & Exteriors offers quality products that are made to last, as well as coupons and financing terms that make them affordable. Contact us today at (610)624-8850 to learn more about how to save money on your exterior projects.