How to Tell If Your Roof Has Hail Damage
Filed under: Roof Repair
Comments: Comments Off on How to Tell If Your Roof Has Hail Damage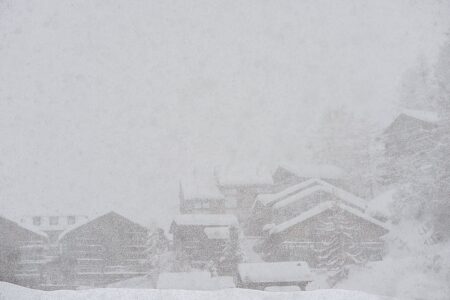 Hail can cause significant damage to a roof. When hail hits a house, it leaves telltale signs. In some cases, though, normal wear and tear can be mistaken for hail damage. Read on to learn how to tell if your roof has hail damage.
Signs of Hail Damage
Hail can come in a range of sizes. Sometimes hail is round and smooth, and sometimes it has sharp or rough edges. Hail can be blown from a variety of angles and can hit a roof with varying amounts of force. All of these factors can affect the type and severity of the damage.
When hail hits a roof, it strikes randomly. Damage can be scattered with no apparent pattern, and the seriousness of the damage can vary from one location to another.
Signs of damage can also depend on the type of roof involved. When hail hits an asphalt roof, the areas that are struck will be black and shiny and may be missing granules. Hail-damaged areas can feel soft to the touch.
If hail hits a roof with wood shingles, it can cause shingles to split. Damaged areas will be sharp and may look orange or brown. Dents or marks left behind by impacts may be visible near the places where shingles are split.
Other Issues That Might Be Mistaken for Hail Damage
Shingles can experience a number of other problems, and some might look similar to hail damage, at least from the ground. Changing weather conditions, wind, and sunlight can make shingles blister, crack, become brittle, or lose their granules. A professional roofer can inspect your house and tell you if the damage that you have noticed is due to hail or something else.
Have Your Roof Inspected
Even if you know what to look for, it can be challenging to tell if your roof has hail damage. It might be difficult or impossible to spot signs of damage from the ground. You might notice that something doesn't look right, but a closer inspection might be necessary to figure out what's wrong.
You shouldn't try to inspect your roof yourself. It can be dangerous, and you might miss signs of damage or misdiagnose a problem. LaBrusciano Roofing & Exteriors has a team of well-trained and experienced professionals. Contact us today at (610)624-8850 to schedule a roof inspection.