PA's Top Siding Contractors Can Boost Your Home's Curb Appeal and Help You Save Money
Filed under: Siding
Comments: Comments Off on PA's Top Siding Contractors Can Boost Your Home's Curb Appeal and Help You Save Money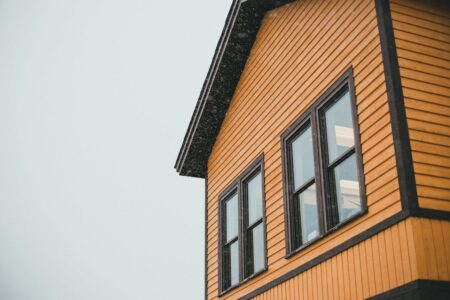 Your home's siding plays a vital role in protecting it from the elements. The quality and condition of your siding can also have an impact on your monthly utility bills. If your heating and cooling costs have been steadily rising, it's likely that your siding has reached the end of its lifespan. LaBrusciano Roofing & Exteriors has a team of highly skilled siding contractors who can install new vinyl or fiber cement siding on your Pennsylvania home.
How to Choose the Right Siding for Your House
When homeowners are shopping for new siding, energy efficiency and maintenance are generally two of their top concerns. LaBrusciano installs vinyl and fiber cement siding. Both can help you maintain a comfortable indoor temperature and keep your utility bills in check, and both are easy to maintain.
Vinyl siding comes in an astounding array of colors and styles, and it requires minimal maintenance. All you'll have to do is wash it periodically to get rid of dirt and grime.
With vinyl siding, you won't have to worry about damage and the need for frequent repairs. Vinyl siding can stand up to sunlight, rain, snow, shifting temperatures, and insects, and it's resistant to rot, mold, and mildew.
LaBrusciano Roofing & Exteriors also installs fiber cement siding. Cement, wood fiber, and other materials are combined to produce a durable material. If you choose fiber cement siding, you'll get the beautiful appearance of wood, but you won't have to worry about rotting, warping, or fire damage.
Like vinyl siding, fiber cement is available in an assortment of colors and textures. It also requires very little maintenance.
Get an Estimate from PA's Top Siding Contractors
New siding can instantly improve your home's curb appeal, reduce your monthly utility bills, and raise your property's value. LaBrusciano Roofing & Exteriors only uses high-quality materials, and we install them with care to prevent future problems. Whether you choose vinyl or fiber cement siding, you can be confident that we'll install it right.
If your siding is damaged, a member of our team can inspect it and tell you if it can be repaired. If the damage is extensive, replacing the siding might be a better option. Either way, we'll give you a detailed estimate and explain financing options. Contact us today at (610)624-8850.