What Are the Pros and Cons of Metal Roofs?
Filed under: Roof Replacement
Comments: Comments Off on What Are the Pros and Cons of Metal Roofs?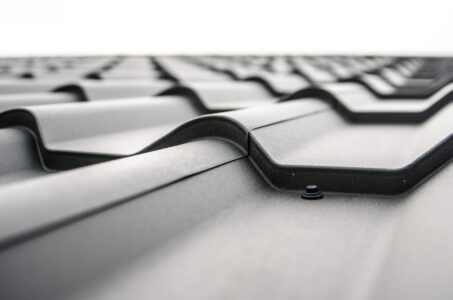 If your roof needs to be replaced or you're planning to construct a new house, you may want to consider installing a metal roof. Before you decide, understand the pros and cons of metal roofs.
Advantages of Metal Roofs
Several types of metal, such as aluminum, copper, and steel can be used for roofs. Metal roofing can stand up to strong wind and won't rust from exposure to rain and snow.
If you're an eco-conscious homeowner, metal can be a good choice since it's an environmentally friendly material. Metal roofing is made, at least in part, from recycled materials. When it reaches the end of its lifespan, metal roofing can be recycled.
A metal roof can reflect heat from the sun and help keep the interior of a house at a comfortable temperature. Some metal roofing has reflective pigments that limit interior heat gain. If you choose a metal roof, you will be able to use the air conditioning less often in the summer and keep your utility bills in check.
Metal roofing is available in a wide range of colors. Steel and aluminum roofing can be painted. Metal roofing can be manufactured to resemble other common materials, such as shingles, slate, and tile.
Metal roofs require minimal maintenance. If you have a metal roof installed, you should have it inspected regularly and repaired when needed.
Downsides of Metal Roofs
A metal roof costs more than other materials, such as asphalt, but metal roofing's long lifespan can make it a good value. If you decide to have a metal roof installed, you can count on it lasting for 40 years or longer. You will most likely not have to replace the roof again for as long as you own your house. The same can't be said about asphalt shingles, which need to be replaced after about 20 to 25 years.
Learn More about Metal Roofing
If you would like to have a metal roof installed, or if you would like to learn more about the pros and cons of metal roofs, contact LaBrusciano Roofing & Exteriors at (610) 624-8850. We can provide the information you need and give you a customized quote!