What Are the Different Types of Roofs?
Filed under: Residential Roofing
Comments: Comments Off on What Are the Different Types of Roofs?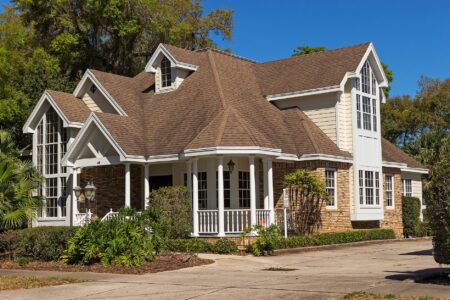 Replacing the roof on your home or installing a roof on a house that's under construction is a significant and costly project. You want to be sure that you're choosing the right roofing material for your home, your needs, and your budget. These are some of the most common types of roofs that you may want to consider.
Most Popular Roofing Materials
Asphalt is the most commonly chosen roofing material. Asphalt shingles come in a variety of colors and styles that can suit houses with a range of architectural styles. Asphalt shingles are lightweight, which makes the installation process relatively simple and straightforward. Asphalt shingle roofs are also affordable and easy to maintain.
Cedar is a strong species of wood with excellent insulating properties. Those qualities make it a good choice as a roofing material. Cedar is an eco-friendly material that can stand up to a wide range of weather conditions, plus moisture and insects. In addition, cedar comes in several attractive colors, such as brown, gold, and red. Many homeowners like the way that cedar gradually changes to a silvery gray color over time.
Metal is a long-lasting material that can reflect heat and make a house more energy efficient. Metal roofs are also popular because they're generally made from recycled materials. When a metal roof reaches the end of its lifespan, the material can be recycled and put to another use.
Slate is an attractive, durable, and long-lasting roofing material that can resist damage from fire, water, and insects. Slate roofing is made from natural stone that is separated into layers. Slate costs more than other roofing materials, but many homeowners believe that it's a worthwhile investment because of its longevity.
Synthetic Slate is a durable, long-lasting option for anyone who would want to enjoy the beauty and aesthetic of a slate roof without the weight of authentic slate. It is made of a synthetic blend of rubber and plastic and is resistant to fire, sun, and wind damage. It lasts longer than other roofing materials like asphalt and is easy to install.
Learn More about Types of Roofs and Get a Quote
If you have questions about roofing materials and you need help figuring out which would best suit your needs, LaBrusciano Roofing & Exteriors can help. A member of our team can answer any questions that you may have about different types of roofs and give you an estimate for roof replacement. Contact us today at (610)624-8850 to schedule an appointment.