What to Expect from a Roofing Inspection
Filed under: Blog
Comments: Comments Off on What to Expect from a Roofing Inspection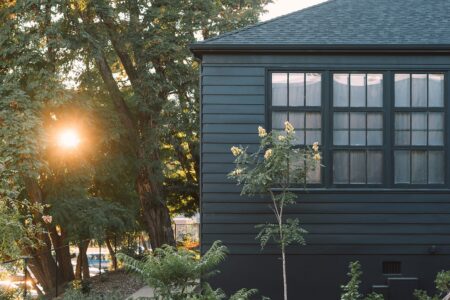 When a roofing contractor comes to your home to conduct an inspection, it will involve a check of both the outside and inside of your home. Some signs of roof damage are easy to spot, but others may not be apparent to the untrained eye, which is why professional roof inspections are so important.
When Should You Have Your Roof Inspected?
You should have your roof checked for signs of damage a minimum of once a year. A professional roofer can spot things that you might miss, such as shingles that are loose or that are missing granules. If a roofer notes a problem before it becomes too serious, repairs will likely be relatively minor and inexpensive.
You may notice signs of a roof problem inside your home. For instance, you may see water stains on the ceiling or walls in one or more rooms, or you may smell a musty odor, which may indicate that insulation is damp or that there is mold you can't see.
It may be necessary to have your roof inspected after a storm. High winds may loosen shingles or blow large branches onto your roof. Damage may not be visible from ground level, and climbing onto the roof yourself when it may be unstable is not a good idea. A roofing contractor may be able to evaluate the roof's condition from the ground. If it's necessary to go onto the roof to perform a more thorough inspection, a professional will know how to do so safely.
How Will a Roofing Contractor Conduct an Inspection?
A contractor may be able to inspect your roof from the ground using binoculars. In some cases, it will be necessary to climb up onto the roof to take a closer look.
A roofer will also check the inside of your home for signs of roof damage. In the attic, light from outside may be visible through holes in the ceiling. Insulation, roofing beams, and other surfaces in the attic may be damp, pointing to a roof leak.
Contact LaBrusciano Roofing & Exteriors to Schedule a Roof Inspection
If you're concerned about possible roof damage, or if it's just time for a routine inspection, get in touch with LaBrusciano Roofing & Exteriors. A member of our team can check for signs of a problem and provide an estimate for any necessary repairs. Call (610) 624-8850 to schedule an appointment.