What to Look for in a Roof Replacement Estimate
Filed under: Roof Replacement
Comments: Comments Off on What to Look for in a Roof Replacement Estimate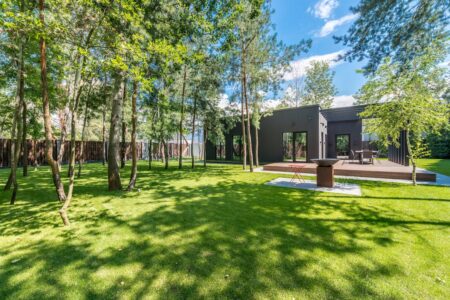 Replacing your roof is an expensive project, so naturally, you'll want to get quotes from a handful of companies and compare them before making a decision. When looking at a roof replacement estimate, make sure that it covers everything and be on the lookout for red flags.
How to Compare Estimates for Roof Replacement
When you get in touch with local contractors and request quotes, explain exactly what you want to have done. A roofing company must know what type of material you want and the size of the roof to provide an accurate estimate.
Additional services might be required. For instance, if water has damaged wood support beams and insulation, roofers will have to tear out everything that's been damaged and replace it.
Make sure that each estimate you receive includes everything you discussed. It should clearly break down fees for materials and labor and should include all the services the roofers will provide, including disposing of your old roof.
Why You Shouldn't Automatically Hire the Company That Quotes You the Lowest Price
You might be delighted to receive an estimate that's significantly lower than others, but you need to be careful. A low estimate might not cover everything, or it might raise concerns about the company.
Sometimes roofers accidentally leave something off an estimate, but sometimes they do so deliberately to attract customers. After a homeowner hires a company, additional charges get tacked on, and the cost of the project winds up being much higher than the customer expected.
A roofing business that quotes you a low price might perform sub-par work. The company might use cheap materials, employ inexperienced workers, or cut corners during the installation process to finish a project quickly and move on to the next one.
Before you compare estimates, go over them carefully. If you notice that something is missing, bring it to the contractor's attention and ask for a corrected estimate. If a figure is much lower than others you've received, be cautious and research the company further.
Get a Roof Replacement Estimate from LaBrusciano
Since 2009, homeowners across Pennsylvania have trusted LaBrusciano Roofing & Exteriors. Our team of CertainTeed Master Shingle Applicators can replace your roof with durable, long-lasting materials and install them properly so you won't have to worry about future problems. Call us today at (610)624-8850 to get an estimate.