What to Look for in a Roofing Estimate
Filed under: Residential Roofing
Comments: Comments Off on What to Look for in a Roofing Estimate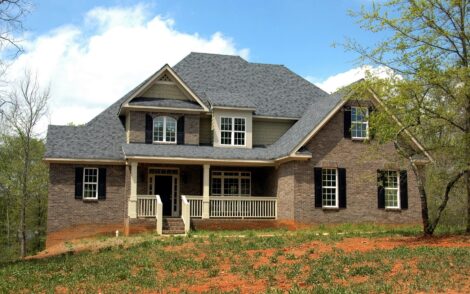 Before you choose a contractor to replace your roof, you should request estimates from a handful of local companies. Comparing quotes can be confusing, especially if you don't know what should be included. Here are some things to look for in a roofing estimate.
Clear Breakdown of Services to Be Performed
A roofing estimate should explain exactly what the roofing company will do. You should see line items for removing the old roof, replacing damaged decking, and installing new shingles. There should be a line item for installing flashing (to prevent leaks around pipes, the chimney, and other openings in the roof) and another entry explaining the numbers and types of vents that will be installed.
Charges for Materials and Labor
An estimate should clearly explain what types of materials the contractor intends to use, the quantity, and the cost. A labor charge may be added onto the cost of each material.
The contractor may add necessary protection to the periphery of the house for bushes, your pool, and other structures and belongings while they're working. On the estimate, you may see separate line items for tarps and other protective materials.
Workers are responsible for removing old shingles and other discarded materials from your property and disposing of them. The estimate should include charges for cleanup services.
Compare Estimates Carefully
When you look at estimates from different contractors, don't just focus on the total price tags. Go through line by line and compare each figure. Sometimes contractors don't include everything they should on an estimate in order to quote a low amount. Then, after the project begins, those charges get added on. It's important to make sure that you're comparing apples to apples.
Get a Quote for Roof Replacement
LaBrusciano Roofing & Exteriors has earned the trust and respect of homeowners across Pennsylvania. If your roof needs to be replaced, call us at (610)624-8850. We can discuss the types of roofing materials we offer, help you decide which would be best, and give you a detailed written estimate. Now that you know what to look for in a roofing estimate, it will be easy to make comparisons.