What to Do If Your Roof Is Leaking
Filed under: Roof Repair
Comments: Comments Off on What to Do If Your Roof Is Leaking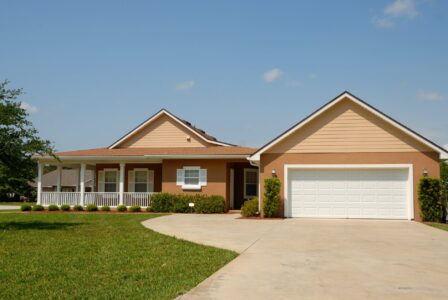 If you discover that your roof is leaking, you need to minimize the damage. If you know what to do if your roof is leaking, you will be prepared to act quickly if you find yourself in that situation.
Control the Damage
If water is pouring from the ceiling, use buckets, pots, pans, or whatever else is available to collect it. Move furniture, electronics, or other belongings to protect them from water or to keep damage from getting worse. If you're concerned that water might damage your hardwood flooring, cover the floor with a tarp, towels, or something else. We do not recommend tarping your own roof. However, we may be able to tarp the roof if you'd like to replace it instead of removing it.
Contact Your Homeowners Insurance Company
If the roof damage was caused by a covered peril, such as a storm, your homeowners insurance policy will likely cover the cost of repairs and pay for you to replace belongings that were damaged or destroyed. Get in touch with your insurer as soon as possible to begin the claims process and find out what you should and shouldn't do. You may be instructed not to dispose of damaged belongings until an adjuster conducts an inspection.
Document the Damage
Take photos and/or videos to show the damage to your house and belongings. Documenting the situation soon after a leak occurs will show the extent of the damage, prove that you actually owned belongings that you're seeking to have replaced, and help the insurance claims process move along smoothly.
Contact a Local Contractor to Have Your Roof Repaired
If your roof is leaking, knowing what to do can make it easier to deal with the situation. Contact LaBrusciano Roofing & Exteriors. We can inspect your roof, identify the source of the leak, and make necessary repairs.
Roof damage is often more serious than it appears, and repairing a roof isn't something the average homeowner is qualified to handle. We have been serving customers across Pennsylvania since 2009. If your roof is leaking, call us at (610)624-8850 to get an estimate for repairs.